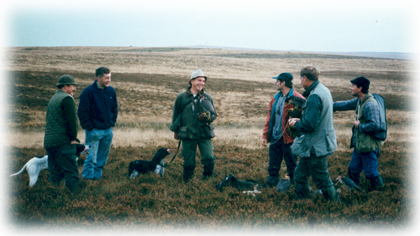 The team are members of the South East Falconry Group (the most active falconry group), and of the British Falconry Club.

Located on the vast South Downs in Sussex, our family and friends have hawked here for the last 38 years. Our specialities are game hawking and rook hawking.

The South Downs is the natural habitat of the Peregrine, sighted throughout most of the year and seen pursuing Quarry alone or in pairs.

Training falcons in this environment enables them to achieve tremendous heights and to adopt stylish flight, due to the thermals and lifts on these rolling hills.